Julia Martins De Sa, Staff Writer

September 29, 2017
Powdered puff pastries, authentic Greek music and dancing and an abundance of Greek food. All of this awaits the thousands of people who will attend Greensboro Greek Festival of 2017. The event will take place at the Dormition of the Theotokos Greek Orthodox Church from Sept. 29 to Oct. 1. Philip...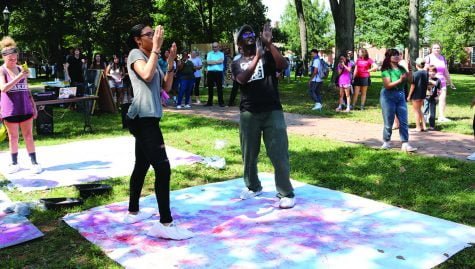 Abigail AbantoHollans and Yunah Kim

September 29, 2017
Live music, large crowds and smiles filled the interactive art spaces on the quad. Guilford College's Arts Day on the Quad was held on Wednesday, Sept. 20 at 1:30 p.m. This event gave the Guilford community a unique opportunity to experience art through a wide variety of mediums. By participating...