Ramya Krishna, Staff Writer

October 12, 2019
From Pac Man and Pong to Overwatch and Fortnite, video games have changed over nearly half a century to become the advanced graphic and gameplay-boosting items that are now synonymous with today's gaming network. As the future looms before us, gamers and citizens alike should be prepared for the inn...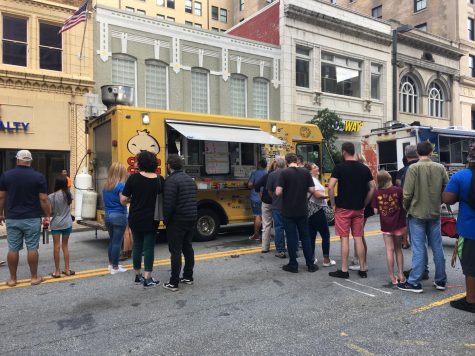 Alesha Garcia, Guest Writer

September 16, 2019
On Sunday, Aug. 25, the Greensboro Food Truck Festival was held downtown on Green, Market and Elm Streets, bringing the community out to enjoy various food choices, live music and craft vendors. The food trucks offered many international choices including German, Asian and Mexican cuisine. The fes...