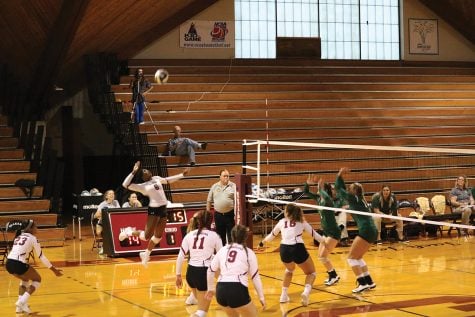 DaeQuan Fitzgerald, Editor-in-Chief

September 21, 2018
Nov. 1, 2017. Guilford's volleyball is matched up against second-seeded Washington & Lee University in the quarterfinals of the Old Dominion Athletic Conference tournament. Five days prior, they had just broken a four-game losing streak with a 3-0 win over Hollins University on senior night. Washington...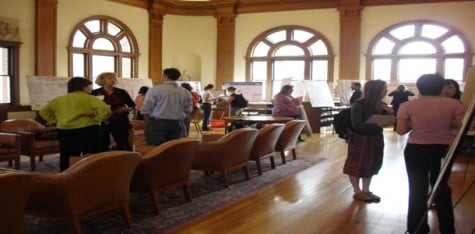 Justyn Melrose, Staff Writer

March 16, 2012
Just when you thought it was safe to go to the Guilford Undergraduate Symposium, GUS 2012 arrived with more zombies, fairy tales and child-eating allegories than ever before. Described as "a perfect incubator for ideas and designs" by organizer and co-founder Melanie Lee-Brown, associate professor...