September 19, 2019
In February 2018, a program of changes to Guilford College was approved by the College's Board of Trustees, with four parts: Teaming for Success, Rallying Campus Spirit, Learning Collaboratively and Incorporating Ethical Leadership As part of Rallying Campus Spirit, renovations of Founders Dining...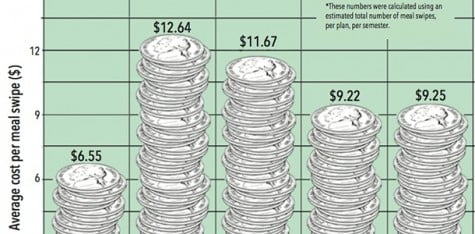 Quincy Malesovas, Staff Writer

October 3, 2014
Guilford College is a school based on recognizing individual needs and catering to them. But is that principle carried outside of the classroom? Maybe on paper, but not on plate. Guilford College meal plan options are not reasonable in terms of the variety or price. The food choices are inconsistent,...