Mei Lander, Staff Writer

October 8, 2020
When it comes to learning how to live as a college student, many adjustments have to be made. Going from home-cooked meals to not being able to cook at all due to no community spaces or supplies being open for use because of the pandemic, it can be extremely difficult to figure out what to eat when you...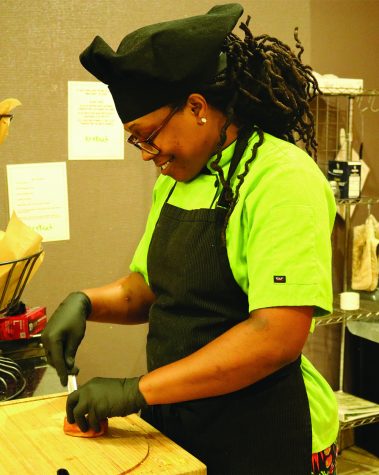 Celene Warren, Staff Writer

March 30, 2018
Liberty Paylor has been a chef in the dining hall for two years. She is 31 years old and graduated from Alamance College. She loves talking to and interacting with others and is passionate about cooking. The Guilfordian sat down with Paylor to learn more about her. Q: What drew you to Guilford? A: Chef John....