October 7, 2017
The Guilford College Football dropped their first Old Dominion Athletic Conference game of the season to Hampden-Sydney College. The Quakers fell by a score of 21-18 and dropped to a 2-3 record on the season. Senior quarterback Karsten Miller passed for 210 yards and threw one interception. Miller...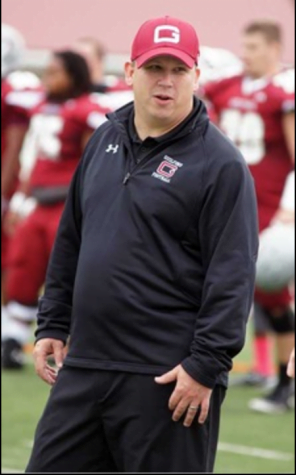 Nathaniel Williams, Staff Writer

September 8, 2017
After a disappointing 4-6 season last year, following a school-best 9-1 year in 2015, Guilford's football team looks to get back to the culture and gameplay they had during their success. The Guilfordian sat down with head coach Chris Rusiewicz to discuss his goals for his seventh season leading the Quak...