Praveena Somasundaram, Features Editor

April 13, 2018
Since spring break, the Boren Lounge of Founders Hall has been decorated with Visiting Lecturer for Art Katy Collier's work. "This room was not beautiful, and it is really beautiful now," said Nancy Daukas, professor of philosophy. Collier's art has served as a supplement to many of the...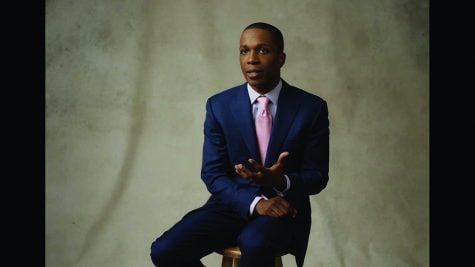 Finn Williamson, Senior Writer

November 10, 2017
Leslie Odom Jr.'s career exploded in 2015 when Hamilton premiered on Broadway. Combining a traditional Broadway atmosphere with hip-hop songs and a historical storyline, the show gained a massive following and won 11 Tony Awards in 2016. Odom Jr. carved out his own piece of this spotlight starring...