Mara Stern, Staff Writer

April 29, 2016
"I lost my dad," said Part-Time Lecturer of Justice and Policy Studies Jada Drew '07. "After that I was just going, going, going. I was a successful student, I did the whole Bonner thing. ... (I was ready) to leave Greensboro, to try something new, but there was always a gravitational pull....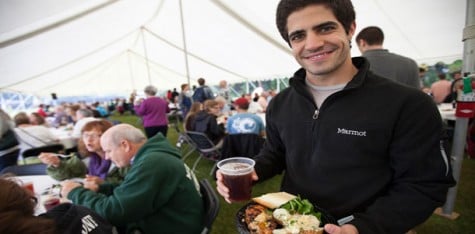 Emily Currie and Kate Gibson, Staff Writer and Features Editor

October 5, 2012
Food, music, sports games and chatter filled the campus Sept. 27 – 30, but all of the hubbub had one thing in common: community. This year, Homecoming and Family Weekend 2012 brought students, faculty, staff, alumni, families and the community together. "I think that what the campus is trying...