Anna Gamez, Staff Writer

December 7, 2018
In the gathering area of the Friends Center, located in the Eva Campbell House, Guilford students, faculty and staff members joined for the Interfaith Open House on Thursday, Nov. 29. Energy was high at the event, as hot cocoa, coffee and cookies were served from 3:00 p.m to 5:00 p.m. and attendees were...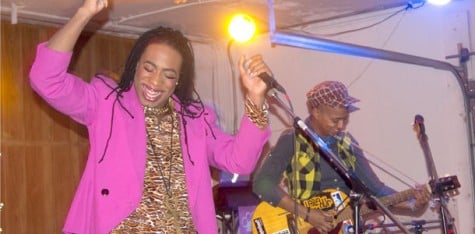 Anthony Harrison, Staff Writer

March 1, 2013
It's an old cliche: Music is the universal language. But Queer-Oriented Rap/Rock Day School plans to turn the phrase in a new and daring way. Inspired by Queer Rock Camp based in Olympia, Wash., QORDS was founded in 2012. Their goal is to reach out to southern LGBTQA youth and children of LGBTQA...