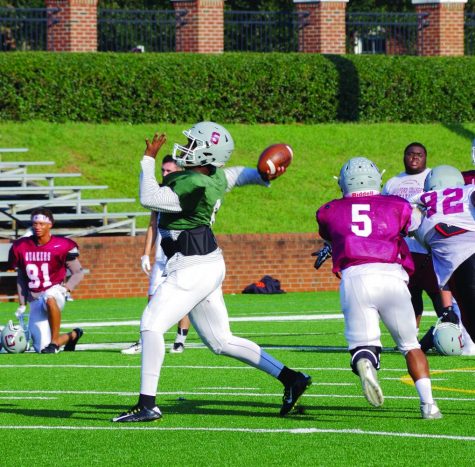 Andrew Walker, Assistant Web Editor

September 29, 2017
The Guilford College football team is playing their second Division I team of the season tomorrow. For the first time, the team will travel to Florida to play Jacksonville University. Jacksonville is a Football Championship Subdivision team that is part of the Pioneer League. The Pioneer League is...
Natalie Sutton, Staff Writer

April 5, 2013
If a tree falls in a forest, and no one is around to hear it, does it make a sound? In the case of the two poisoned oak trees at Auburn University, the trees are dying, and fans are definitely hearing the sound. In Feb. 2011, Auburn discovered that the famous 130-year-old Toomer Corner oaks had been...