Ian Penny, World & Nation Editor

October 22, 2016
To live up to its mission, Guilford College needs an Office of Diversity and Inclusion. For some members of the Guilford community, I'm sure it doesn't feel awfully long ago that former President Kent Chabotar announced the Administrative and Program Services Assessment initiative. It took...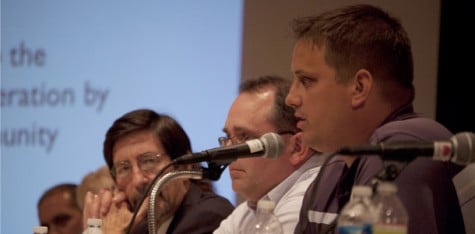 Christianna Van Dalsen, Staff Writer

October 4, 2013
On Sept. 25, Dana Auditorium overflowed with students, staff and alum to discuss the new Administrative Program and Services Assessment report. "This institution has some really tough years ahead financially," said Associate Professor of Business Management Betty Kane. "There are going to have...