Abdullah Shahid, Staff Writer

October 15, 2020
Students from around the globe often look for resources to make their hectic lives easier. They may search for programs or websites to optimize their grades, or try to find some entertainment. On several apps and websites, students enjoy extended free trials and discounts to make learning easier. Due...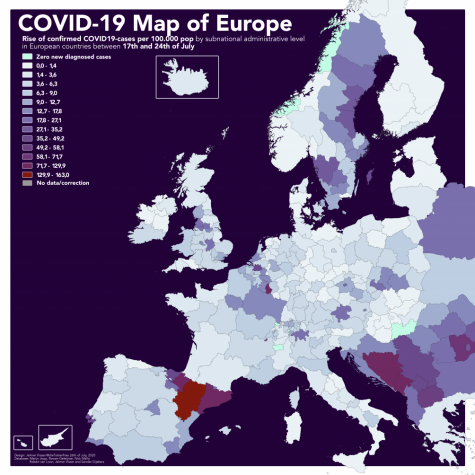 Abdullah Shahid, Staff Writer

October 1, 2020
In the beginning of the pandemic, European nations were the first to be hit the hardest with COVID-19. This prompted quick responses to flatten the curve and prevent the healthcare systems from collapsing. Measures such as lockdowns, social distancing and mask mandates helped greatly to mitigate the...