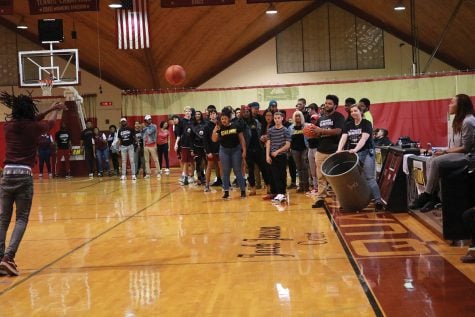 Abigail Bekele, Managing Editor

November 9, 2018
On Tuesday, Nov. 6, CAB, GSBA and the OSLE interns hosted Midnight Madness which was held in the Ragan-Brown Field House. There were performances by the Gamma Gamma Chapter of Phi Beta Sigma Fraternity, Inc., the Bennett College Cheerleaders and DJ Luke Nasty. DJ Lil' Vegas and the 102 Jamz crew entertained...
Gabe Pollack, Staff Writer

May 10, 2013
Early on April 30, Kendrick Lamar inked his name to flesh. "My sister wants to know if you would sign her belly," asked a fan on behalf of her pregnant sibling during a question and answer session at local hip-hop station 102 Jamz. "You ever think you'd be signing a pregnant woman's be...