Former Quakers athlete Mitchell Stumpo playing pro baseball for Missoula Osprey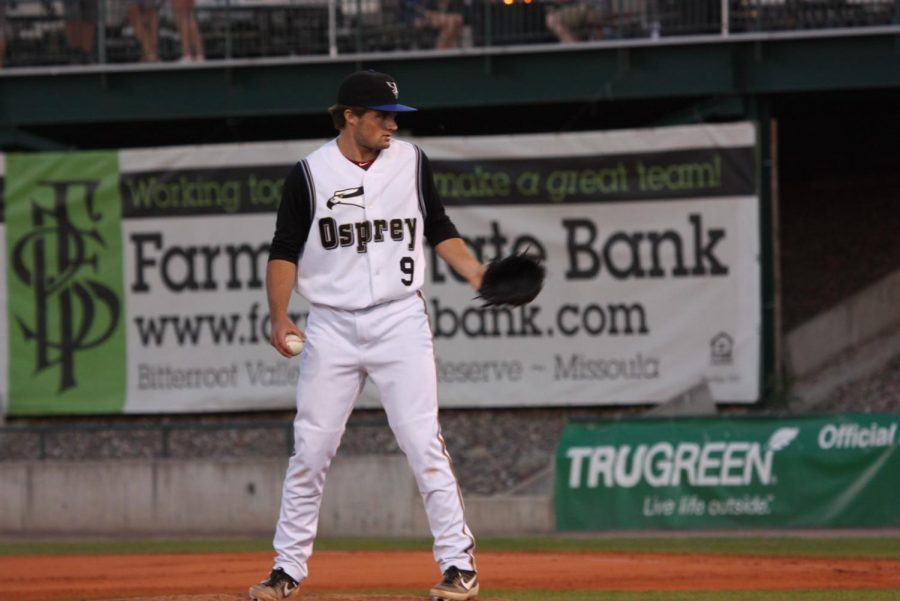 Mitchell Stumpo, a recent graduate of Guilford College, is doing big things with his continued baseball journey.
He concluded the season with 10 triples, two home runs and 72 RBIs. As a pitcher, he had a record of 10-7 with a 5.29 ERA and five saves in 43 appearances.
"Playing professional baseball is every kid's dream obviously, but to actually get to that point is a different story," said Stumpo. "I got extremely lucky."
At Guilford, Stumpo finished his career with a .300 batting average in 127 games. His 31 doubles rank him number 13 in school history.
"I worked my butt off through high school and college to really just be an average baseball player at the Division III level," Stumpo remarked. "But like I said, I was unbelievably lucky and everything came together perfectly as if it was always part of the plan."
Stumpo, a Raleigh native, received the 2019 Nereus C. English Athletic Leadership Award, Guilford's top athletics honor, following his senior season.
Although Stumpo was a standout utility player for the Quakers, he got his opportunity at the next level as a pitcher. He started to receive attention at the Indy Pro Showcase event in Florida, where the right-handed pitcher was clocked throwing at 96 miles per hour.
"Playing at this level was numbing at first," Stumpo commented. "I really couldn't grasp what had happened, or why it was happening to me, until I was on the way to the airport early Sunday morning to fly to Arizona. I picked up my whole life and left my family to do what every kid wants to do."
His five saves and 8.64 strikeouts per nine innings both stand fifth all-time at Guilford. Stumpo earned his second career All-ODAC Second Team honor last spring.
"I did not know what to expect or how to act because this was all new for me," Stumpo said. "I didn't go to a big-time high school or university. I am the first person from my high school to even play pro ball."
Stumpo had a very successful first season of pro baseball. During his time with Missoula Osprey, an advanced rookie ball team, he posted a 2.81 ERA in 16 innings pitched while compiling 21 strikeouts and only five earned runs.
"My teammates and myself get to experience this adventure together and be a part of something extremely unique that many people could never understand," said Stumpo. "It is hard to even describe the experience because you never know what to expect each day."
"Being out in the Midwest, we traveled across Montana, Idaho, Utah and more. I went to places that I would have never gone to unless I was playing baseball," he said. "Although this is my job, it obviously doesn't feel like it in any way. In college, my mindset was so much different."
He will continue his journey in February 2020, when he reports to Scottsdale, Arizona, for spring training.
Editor's note: This story originally was published in Volume 106, Issue 4 of The Guilfordian on Nov. 1 2019.