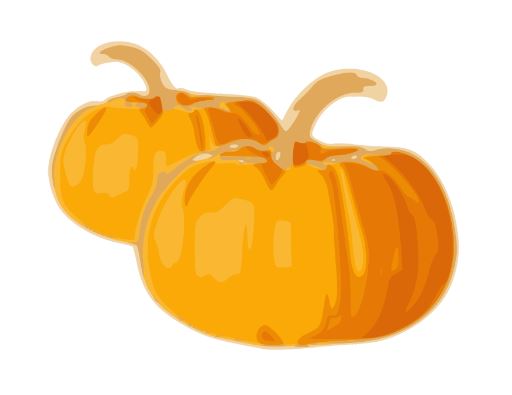 With Halloween upon us, it only makes sense to take in a rewatch of your favorite spooky show or movie. Halloween, like animation, is ignorantly assumed to be something only children can participate in. Here's a list of animated Halloween specials you may have missed in between your rewatches of "It's The Great Pumpkin, Charlie Brown."
The Scary Godmother- A whimsical outing based on the picture books of the same name, "The Scary Godmother" is the story of a witch helping to make a little girl's Halloween the best ever. The most interesting aspect of this special to me is the animation itself. Using CGI circa 2004, the special tries its best to evoke the art of Jill Thompson, the illustrator of the original books. Unlike traditionally animated specials, CGI technology has changed and grown drastically in the last three decades. While it may not look as impressive now, it's still spooky, fun and an interesting time capsule. 
Garfield's Halloween Adventure- One of twelve Garfield specials, this stands out as being a gutsy entry. A candy-crazed Garfield is determined to bag as many treats as possible, with Odie as a tagalong. When the two cross a pond and end up wandering inside a destitute mansion, an old man startles them. He starts telling them a story of pirates who buried treasure a hundred years ago this very night. When the old man deserts them, Garfield and Odie have to try to escape ghost pirates in an impressive sequence. The visuals are what truly sell the spookiness, and while it may not be the most terrifying of Halloween tales, props to Garfield for willing to scare kids. 
Witch's Night Out- "Witch's Night Out" is a Canadian animated special which is actually a sequel to "The Gift of Winter," both produced by independent studio Leach/Rankin Productions. Two children summon a has-been witch, who turns them and their babysitter into monsters. Hijinks ensue, and it's all thoroughly entertaining due to the highly inventive, impressionistic art direction and great voice acting from the late Gilda Radner. "Witch's Night Out"  may be less polished than the other specials mentioned in this article, but it's also very raw and genuine in a way all great art is. 
Treehouse of Horror IV– "The Simpsons" yearly "Treehouse of Horror" episodes are legendary. Since the first in 1990, during the show's second season, "The Simpsons" has always kept up with adding a horror anthology episode in its roster. This year will be the 34th, but my personal favorite is "Treehouse of Horror IV" all the way back from season five. With segments "The Devil and Homer Simpson," "Terror at 5 1⁄2 Feet" and "Bart Simpson's Dracula," the "Treehouse of Horror" series is a whole lot of fun. Not only does it pay homage to classic horror like "The Twilight Zone," "Bram Stoker's Dracula," and "The Devil and Daniel Webster," it's also hilarious.
Tiny Toons' Night Ghoulery- "Tiny Toon Adventures," a "Looney Tunes" offshoot, was a staple in 1990s television animation. Smarter, funnier and of an overall higher quality than its counterparts, it is the progenitor of shows like "Animaniacs" and "The Ren and Stimpy Show." "Tiny Toons' Night Ghoulery" is one of three holiday specials, obviously focusing on Halloween. It is evocative of "The Simpsons" "Treehouse of Horror,"  as it is a horror anthology episode and in fact parodies some of the same subjects, such as "Night Gallery." But it's great fun, chock full of hilarious jokes and amazing animation. My personal favorite is "The Telltale Vacuum," an irreverent parody of Poe's classic "The Tell-Tale Heart." 
The Devil and Daniel Mouse–A rarity from Canadian animation studio Nelvana. There are multiple twists to this cartoon that warrant discussion—a retelling of "The Devil and Daniel Webster" with mice, set to a rock 'n' roll beat. A musical with catchy songs and trippy visuals, it may be a little more sophisticated than some of the other entries on this list. It goes into the depths of the realities and dangers of show business and fame, while capitalizing on the rock renaissance that took hold of the 1970s. It holds on to kiddie cartoon conventions like talking animals, yet still maintains a sense of adult nuance. Mice or no mice, it is a captivating retelling of a classic story.  
Tales From the Crypt: The Third Pig- "Tales From The Crypt" was a horror anthology television series based upon the comic book of the same name. Hosted by a punny, wisecracking puppet, the Cryptkeeper would usually introduce live-action pieces. Not so for the final episode of the series. "The Third Pig" is a twisted retelling of "The Three Little Pigs" in zany cartoon fashion. Full of alcoholism, perversion and gratuitous animated violence, it's a hilarious tale of revenge strictly for adults. What's more terrifying than the notion that cartoons are just for kids?