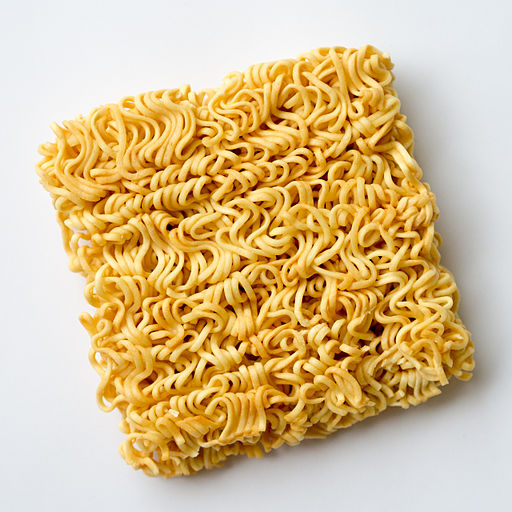 Ramen noodles —every college student's favorite meal. But a healthy, thriving student can't live on $3 noodles forever.
It's difficult to be a student and budget everything that needs to be considered: gas, tuition, phone bills, school supplies, food and more. Meal plans at college provide an alternative to the pressure of grocery shopping, but they aren't free and may not be the student's best option. Even more, meal plans may be required through the school, and that could be more detrimental than beneficial to students' finances.
Colleges have taken to offering meal swipes, which are digital meal passes that a student can use to get a meal. At Guilford College, all first-year students living on campus are required to buy the $3,400 "Quaker 19" meal plan, which gives a student 19 meal swipes to use during the week. This allows students to have 19 free meals throughout the week to relieve the pressure of shopping for groceries and cooking meals.
However, the mandatory nature of the meal plan may not be in students' best interest. Some students may not use all of the meal swipes, which can become a waste of money. Through the meal plans provided at Guilford, each meal is equal to roughly $11, and not utilizing meal swipes can add up to a lot of money being tossed away in fees. Learning that their money is being wasted is not something that a student wants to hear.
But why wouldn't students utilize this service? Some students may not have time to go to the cafeteria, while others may not enjoy the food options offered. Food allergy considerations are also lacking in the cafeteria as there are not many options available for people with allergies. 
 In an anonymous survey I conducted, I asked five random students about their opinions of Guilford's Quaker 19 meal plan. Four out of five students who participated said that they don't think it is fair that the college requires first-year students to buy the Quaker 19 plan, and the same amount said that they've found budgeting for food to be difficult. All of the participants of the study said that the plan is too expensive for their liking. Two students in the comment section of the survey mentioned wanting the meal plans to be cheaper and wishing for more food options with less repetition. 
But if students don't want to buy a meal plan, they'll have to learn to budget and shop for themselves. This can be an extremely overwhelming process, especially for students with little time or financial resources. Going grocery shopping without knowing how to budget may result in overspending, buying unhealthy food or spending money on unnecessary things. Budgeting is a skill and something that should be taught to students before they transition into college, otherwise it may result in additional stress.
Cooking can also be overwhelming. Preparing cooked meals takes time and effort that students may not have, especially if the kitchen isn't in a convenient location. In Milner Hall, the kitchen is located in the basement, and this makes it very unappealing to cook in when students have to lug all of their ingredients down the stairs. Some students would rather eat food in their dorm, which could result in eating processed or boxed food that doesn't give them the nutrients they need.
The transition from home-cooked meals to a college lifestyle can be a grueling, nail-biting process for many students. Finding what works best for a student can add unnecessary pressure that combines with the already-existing pressure of going to college in general. There must be a way to relieve the added worry of eating on a college budget. Perhaps in the future, colleges can offer more options in terms of meal plans, or students could take budgeting classes before they go to college. The first semester of college is a tumultuous time of trial and error, and it is a time for each student to find what works best for them.