Another Golden Globes come and gone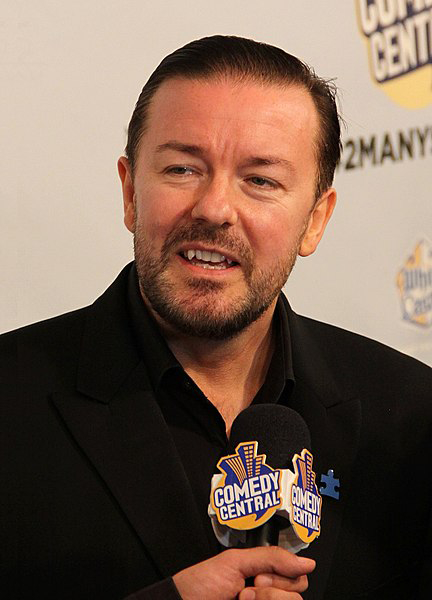 The 77th annual Golden Globes aired on NBC, on Jan. 5, celebrating the achievements in the film and television industry of the last year. A-list celebrities gathered together, anticipating their own awards while also cheering for their peers.
Host and stand-up comedian Ricky Gervais certainly brought laughter to the audience while also giving a few jabs to his peers whenever he had the microphone. The joke of the night for him was an ongoing shtick that he didn't want to be there while at the same time doing his job as a host smoothly.
On a more serious note, the Australian bushfires were a hot topic among actors and actresses. Jennifer Aniston accepted an award on behalf of Russell Crowe for Best Actor in a Miniseries or TV Movie, as Crowe was still home in Australia. Anniston relayed a statement Crowe prepared for if he won: "We need to act based on science, move our global workforce to renewable energy, and respect our planet for the unique and amazing place it is. That way, we all have a future. Thank you."
Ellen DeGeneres, Phoebe Waller-Bridge, Australian born Cate Blanchett, Margot Robbie, Nicole Kidman and more spent a short amount of their time that night expressing their concern and love for the country that needs our help, offering ways for the audience and the people watching at home to help.
Some of my personal favorite highlights came from "Parasite" director Bong Joon-Ho, who won Best Foreign Film. He brought along a translator to help send his message to the crowd.
"Once you get past the one inch barrier of subtitles," Joon-Ho said, "you will be introduced to so many more amazing films."
A well said and important message to the ignorant people who refuse to expand their horizons to foreign films.
Some of the biggest wins of the night were "1917," which took home Best Motion Picture – Drama, alongside "Once Upon a Time in Hollywood," which took home Best Motion Picture – Comedy/Musical. Despite "Marriage Story" being nominated for six awards that night, it only managed to snag one, which was Best Supporting Actress – Motion Picture. And in my personal opinion, the Netflix TV show "Unbelievable" should have won at least one of the awards it was nominated for, but it was snubbed.
Joaquin Phoenix, star of the hit movie "Joker," won Best Performance by an Actor in a Motion Picture – Drama for his role in the highest grossing R-rated film in history.
"It's great to vote, but sometimes we have to take that responsibility on ourselves and make changes and sacrifices in our own lives and hope that we can do that," Phoenix said. "We don't have to take private jets to Palm Springs for the awards sometimes or back, please."
He also thanked his peers for mentioning Australia, but was quick to call out the hypocrisy of some of his peers' speeches.
The Golden Globes are like an insight of what Oscar nominations will be like. The show starts the year off right by celebrating what the previous year gave us, and 2019 graced us with some of the most enticing and exciting films and TV series.
What was also most surprising this time around was how much Netflix original content was up for nominations. It just goes to show that streaming services are catapulting in more ways than anyone ever saw coming, and it's only the start of this era.
As we enter a new decade, we are breaking barriers and building more connections. We are being introduced to the future of entertainment, and from the looks of it, it's already beginning to look like a successful decade for film. A full list of winners and nominees are posted on the Golden Globes official website.
Editor's note: This story originally was published in Volume 106, Issue 9 of The Guilfordian on Jan. 24, 2020.
Leave a Comment