Guilford College lifts community mask mandate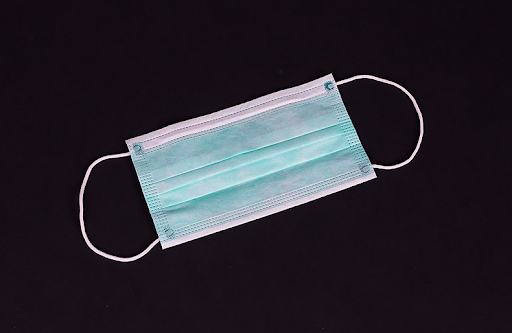 It has been more than two years since the start of the COVID-19 pandemic, which led to the shutdown of many schools, stores and other public places in North Carolina and across the country.
According to emails sent to the Guilford College community by the Division of Student Affairs on March 18 and 19, 2020, students, faculty and staff were ordered not to return to Guilford for the rest of the spring semester due to the pandemic. Instead, the College transitioned to remote learning.
Sophomore Husnain Ali mentioned that the pandemic has caused economic constraints, especially in the financial market, but also that there has been an increased focus on diversity and inclusion in the corporate world.
With vaccination rates rising and COVID-19 cases declining, state officials across the U.S. have been given the option to lift state mask mandates.
 "Hawaii, the last state to require face coverings indoors, ended its mask mandate at midnight on March 25," CNET reported. 
Guilford College students provided their thoughts about the lifting of mask mandates.
"We have been wearing masks for two years now, so I was getting used to it," Ali said. "I think it is protective to have a mask on because when you talk… particles from your mouth spit out." 
"I think that having masks in public places is an important safety precaution and should be taken seriously," said junior Fernando Hernandez. "Areas of high population density increase risks. However, those who have received the vaccine should be given more leniency in terms of wearing masks. Those who are not vaccinated should wear a mask to lower the risk of getting and spreading COVID." 
"I think there is more than 75% of the population vaccinated, so if more people are vaccinated, then you have a weaker variant coming out and that will drop the death toll and hospitalizations because of COVID," Ali said. "…I think that by the summer hopefully, it will be fine if there is no other variant which could be deadlier." 
According to the CDC, vaccines can weaken COVID-19 variants such as Delta, Omicron and Alpha. As the pandemic continues, there could be more coronavirus variants emerging, so it is important to get vaccinated.
According to CNET, "The CDC has said that people outdoors generally do not need to wear masks, regardless of community COVID-19 level, unless they are in extended close contact with other people. The CDC updated its mask recommendations in early March: While it still recommends people in areas with high levels of COVID-19 transmission wear masks indoors, it's taking a more 'holistic' approach that evaluates new infections and hospitalizations."
"Despite being introduced to variants in the past couple of months, cases have significantly dropped," said Hernandez. "We find ourselves in a much calmer state than before. Adjusting to regulations has not been easy for anybody. Now that students are vaccinated, it is safer than ever before. If people are either wearing a mask or getting the vaccine then we should be okay."
Leave a Comment