Staff Editorial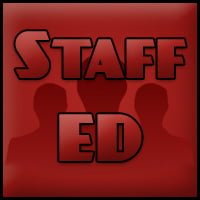 Serendipity 2011 arrived with the usual rain forecast, runny face paint, and late night fun. But this year, special attention was paid to the invitation, which was extended solely to traditional students and their chosen guests. The event — aimed at fostering community — excluded a large portion of Guilford's population: the CCE student.
The students of Guilford's adult school program, the Center for Continuing Education make up about 1,300 students, while there are approximately 1,500 traditional students. But while the two are nearly equal in numbers, the CCE student's Serendipity access was far more limited — they could not attend except as the guest of a traditional student.
"The reason why CCE students are not allowed — it's a traditional student funded event, from student activity fees that traditional students pay every year," said Justin Shreve, senior and president of the Campus Activities Board. "CCE students do pay activity fees to the SGA, but the SGA did not contribute anything to Serendipity."
While CAB explained the policy as a matter of finances — one set by Campus Life that the student-run club is obligated to follow — some students felt the exclusivity was a violation of Guilford's Quaker principles.
"If we are not going to adhere to the core values in all cases, we might as well just toss them out the window," said senior and CCE student Esta Broderick in response to the policy. "Are we equal or not? Are we a full community or not?"
Critiques like Broderick's were not uncommon among students, who found irony in Serendipity's advertised goal. The policy did not align with Serendipity's published mission.
According to the brochure published by the Serendipity Planning Committee, "Throughout the years, the look and sound of this late March weekend has changed, but that overall commitment to building kinship and celebrating the cooperative spirit of Guilford has not."
Despite an offer to exchange a Saturday concert wristband for a canned food donation, , some students remained unsatisfied with the initial exclusion from the annual community event. CAB was aware of the tension caused by the policy.
"At Guilford we are not just traditional students, we are CCE students and early college students," Shreve said. "CCE students are part of our student life. We see them every day. They are part of the community that we want to celebrate during Serendipity."
CAB has responded with motions to consider CCE admittance for next year's Serendipity.
"Moving forward, next year the CAB board will have the opportunity to change (the policy) and work with the CCE SGA and Campus Life to figure out the details of bringing CCE students to Serendipity," Shreve said.
"The CCE department has focused on creating community-building events for their adult students.
"Since Serendipity is a traditional student Senate and funded activity, CCE has not been involved in any way," said Dean for Continuing Education and Director of Summer School Rita Serotkin in an email interview. "To my knowledge, the CCE SGA has not been invited either and generally has had its own social calendar of events that is aimed more specifically at adult interests."
The exclusivity of Serendipity's guest list means that Guilford's two calendars foster separate communities on the same campus. While it is traditional students' activity fees that fund Serendipity's community-building events, both traditional and CCE students make up that community.
Traditional and CCE students are often separated by age, by background, and by residency. Serendipity should be utilized as an opportunity to join the campus where it is too often divided.
Leave a Comment