Nickelodeon is not what it used to be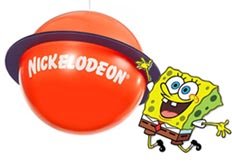 I recently came home from a hard day, and was excited to flop down on my bed and watch some TV. I naturally turned to Nickelodeon to catch Rugrats. Then, a horrible realization came to me: What happened to the Nickelodeon I grew up on?
Today's Nickelodeon is only a relic of what it used to be.
Look at it: a cat and a dog joined at birth, a Pippi Longstocking/ Dr. Doolittle Frankenstein hybrid in The Wild Thornberrys, Rugrats who have completely sold out – that hurts me. And a gay sea sponge? Oh, like those platform clogs didn't give SpongeBob SquarePants away.
I remember when a bad day at school could turned around by watching Doug, Rocko's Modern Life, AHH! Real Monsters and Salute Your Shorts, and watching Are You Afraid of The Dark, All That, The Adventures of Pete and Pete and The Secret World of Alex Mack on SNick could spice up a boring night. And who could forget the game shows like Legends of the Hidden Temple, Guts, Nick Arcade, Double Dare and What Would You Do?
Today, there is As Told by Ginger. What is that show? We all know what it replaced. I think As Told by Ginger should be changed to "As Told by a Cheap Substitute for Clarissa." Clarissa Explains It All was such an awesome show; I especially loved her clothes and her room.
I am still haunted by episodes of Are You Afraid of the Dark?. Remember that one about children who are kidnapped and held prisoner by sound, until they capture a deaf girl? Or the ones about the phone police, the girl who becomes a doll and the haunting of the cigar-smoking clown?
All That has been able to redefine the phrase "tweedle dee and tweedle dumbass" with its most recent cast. That show truly went down hill when Lori Beth Denburg left. She of course hosted the segment called "Vital Information," which offered a plethora of random information: it's against the law to pawn your dentures in LasVegas, when ketchup leaves the bottle it travels at a rate of 25 miles per hour, and so on. The show is just not the same without Lori Beth.
The Adventures of Pete and Pete needs no commentary, for that show is simply the bible for my life. I think my favorite episode on that show is when Ellen asks Pete's algebra teacher, "Why do we have to learn the meaning of 'Y'?"
It's a scary thing to realize that the shows you grew up on are now considered too pass`. My brother and sister would always kick me off the TV to watch M.A.S.H.
It gives me great pleasure to know I can boot their kids off the TV when SpongeBob or Salute Your Shorts comes on because when I watch those shows, I immediately turn back into a 10-year-old.
Leave a Comment