Dancing is Not A Crime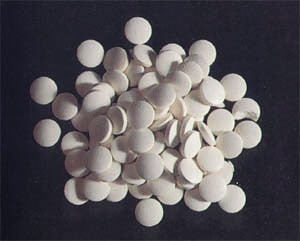 In back of me, the George Washington monument stood out against the sun setting over DC. I faced a vibrant crowd of protestors who had come to convey the simple message, "Dancing is not a crime." Teenagers and young adults felt that it was necessary to remind President Bush of this by displaying the message on signs in front of the Capitol building on the west lawn last Friday evening.
They gathered there to protest Bush's Reducing Americans Vulnerability to Ecstasy Act.
The Ecstasy Act would hold venue owners responsible for the drug use that often accompanies a rave. The Washington Post reported, "Congressional findings submitted with the bill label as drug paraphernalia such rave mainstays as bottled water, 'chill rooms,' and glow sticks."
They came, as one flyer said, "to speak out against the misrepresentation of (their) scene."
These articles are simply part of the rave scene, and for this reason it would be impossible for one to legally exist. This is exactly the intention of the act, and ravers are not pleased.
To most, the Ecstasy Act just does not make sense.
One girl, who goes by the name Buttercup, said, "What Bush is doing is essentially stereotyping ravers. Why would people go to raves to do drugs? It would be safer and cheaper to do it at home. Most people go for the music."
Guilford sophomore, John Mclean said, "Forking over 20 to 30 bucks to get into a rave just to do drugs would be no different than paying lord knows how much money to get into a Ziggy Marley concert just to smoke a joint."
This mentality is expressed in the Raver Manifesto, which states "Our emotional state of choice is Ecstasy…Our religion of choice is music. Our politics of choice is none…Our enemy of choice is ignorance…Our crime of choice is breaking and challenging whatever laws you feel you need to put in place to stop us from celebrating our existence."
Many ravers possess these values and actually live them. Most of these people will continue to rave even if the government tries to essentially make it illegal. If necessary, many are willing to use abandoned buildings as venues in order to continue to exercise their right to dance and listen to music in an environment they enjoy.
To make sure those that oppose understand this, DJ's were hired to spin electronic music in categories such as Trance, House, Jungle, and Drum and Bass at the protest.
Kids in waterproof baggy pants in every color of the rainbow sporting "candy", brightly colored and often glow-in-the- dark beaded jewelry, danced and socialized. Many had sections of their hair dyed in neon colors. A common article of clothing was a shirt that advertised the general consensus: No More Drug War.
Besides presenting list after list of petitions, there is not much these kids can do but wait. Nonetheless, that seems to be okay with them.
Ravers will continue to rave, period. Even though some members of Congress may not like it.
Leave a Comment