Why I hate black history month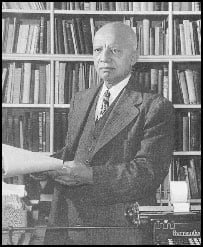 Black history month is a joke.February is a month when white people think that they can celebrate Martin Luther King's birthday and then not think about black people until the next February. It's almost as if society has been dreading this month, and is glad it's finally almost over, so it won't have to worry about black history for the rest of the year.
It is ridiculous that BLACK history is not considered American history. I would love to abolish black history month. I think black history should be integrated into all of history.
Black history month began when Dr. Carter G. Woodson found a lack of black history in his studies and decided to change what he saw. He then created "Negro History Week," first celebrated in 1926. He chose the second week in February because two important people in the history of black Americans were born (Frederick Douglass and Abraham Lincoln).
This was a good beginning, and was important in catapulting the integration of black history into textbooks.
Unfortunately, the tactic failed miserably. Instead of integrating our histories, it segregated them.
It pains me to see black people content to celebrate their black heritage during one month of the year. We should celebrate it all the time. It is a part of them, and it is a part of us.
For once, I would like to see a teacher in the public school system teach about a person significant to black history outside of the month of February. For once, I would like there to be a conference about Martin Luther King or Rosa Parks in November. A simple celebration of what they have accomplished for blacks and our nation would do.
Forget about this silly month. Celebrate black history all year long.
Leave a Comment