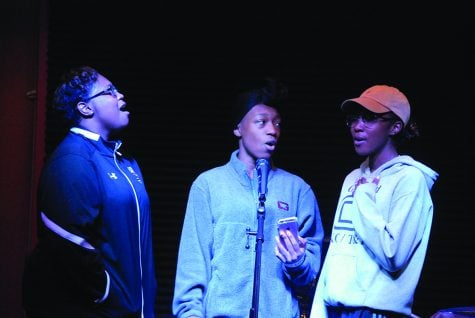 Kathleen Herbst, Opinion Editor

January 19, 2018
The Community Center was filled with music, laughter and chatter. Lights were dim as students played piano and drums. About 20 students gathered for the open mic Praise and Worship Night on Thursday, Jan. 11. Hosted by the Friends Center, the Multicultural Education Department, the Office of Student Le...
Kathleen Herbst, Staff Writer

September 16, 2016
A hectic college campus. An Involvement Fair just outside. An hour of calm in the Carnegie Room. About 30 faculty, staff and students gathered for this year's first All College Meeting for Worship and Reflection on Sept. 7 to hear Guilford College President Jane Fernandes speak about unity within...