Elanna Reber, Staff Writer

October 29, 2019
On Sept. 26, 2019, a whistleblower complaint was filed against President Donald Trump for abusing his presidential power in a phone call with Ukrainian President Volodymyr Zelensky. Trump was trying to instigate an investigation focused on corruption that would implicate potential democratic presidential c...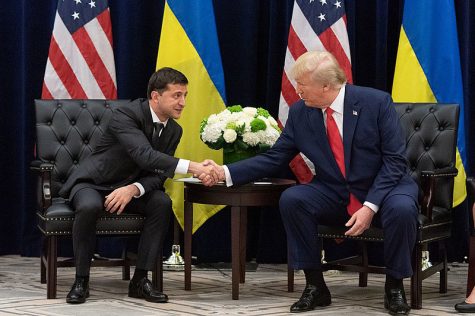 Emma Smith, Staff Writer

October 12, 2019
In the world of politics, U.S. President Donald Trump has been called into question for an impeachment inquiry due to his involvement in a phone call with the Ukrainian president, Volodymyr Zelensky, about the investigation of Joe Biden's son. Students at Guilford weighed in on the situation, discussing ...