Abigail AbantoHollans and Anna Gamez

April 6, 2018
From the Middle East to Europe, Latin America and Africa, Guilford College's International Festival provided students and faculty the opportunity to celebrate Guilford's diversity and learn about a variety of cultures. The International Festival was hosted by the International Club on Wednesday,...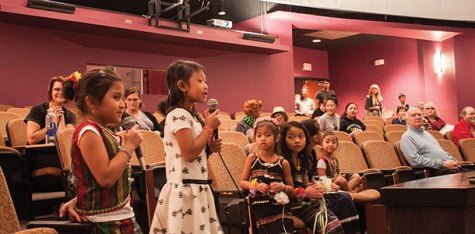 Caleb Amstutz, Staff Writer

October 30, 2015
On Oct. 25, the culture and history of the Montagnard people, our allies in the Vietnam War, was formally recognized on Guilford College's campus. This celebration was designed to teach the Guilford community about this important refugee group found largely in North Carolina. The ceremony included...