Roman Raies, Staff Writer

March 16, 2018
Just this year, at least 14 school shootings have occurred in the U.S. By March 8, this totaled to an average of 1.5 shootings per week according to CNN. Compared to other developed countries, the U.S. has an unusually high rate of gun violence. According to the U.S. Center for Disease Control and...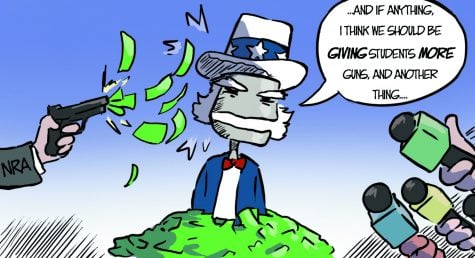 Hannah Shoemaker, News Editor

October 27, 2017
"Guns don't kill people, people kill people." For years the National Rifle Association has been operating under this slogan, using its political power to propel into law regulations that strengthen the rights of gun-permit holders, while blocking those that don't. I believe the NRA is a significant...