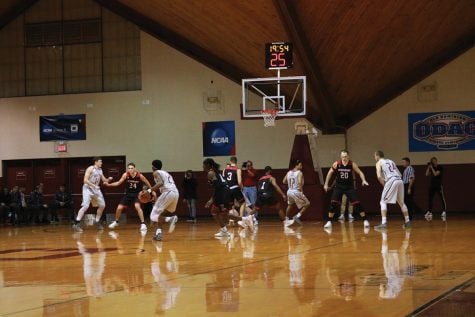 Andrew Walker, Sports and Web Editor

December 7, 2018
Guilford College men's basketball team has started its season with a 4-4 record. The team broke a two-game losing streak with an 82-79 upset victory over 22nd-ranked University of Lynchburg. The Hornets were undefeated coming into the contest. It was the first time since Jan. 22, 2012 that Guilf...
Reese Setzer, Sports Editor

April 3, 2015
It is finally here. After two weeks of March Madness, the shredding of countless brackets and the elimination of 64 teams, the NCAA Men's Basketball Tournament Final Four is set. This came on the heels of a handful of early upsets, buzzer-beaters and big games that the tournament brought, but...