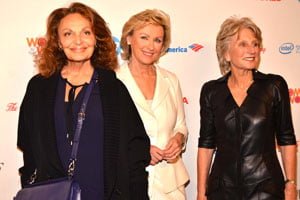 Christianna Van Dalsen, Staff Writer

April 12, 2013
On April 4, over 2,500 women from across the globe packed into New York City's Lincoln Center to participate in the Women in the World Summit. The gathering brought together some of today's most influential female CEOs and leaders to engage in interviews about their successes and discuss women's...
Allison Debusk, Staff Writer

October 26, 2012
"Do you carry a binder full of men?" asked an audience member. "Absolutely. I've always carried a binder full of men." This was just one of the questions that Tina Brown, the first Bryan series speaker of the year, answered during her speech on Oct. 23. Brown is a world-famous journalist...