Tyler Patterson, Staff Writer

December 3, 2019
Those who came to campus for Guilford College's Open House may have heard, "Welcome to Guilford! We hope you have a nice visit!" Or something like, "Please park right here and go this way to get to this building." There were many ways you were officially welcomed to Guilford's campus as...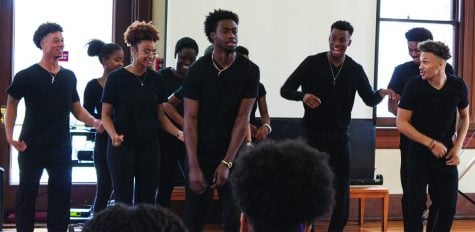 Fernando Jiménez, Senior Photographer

March 16, 2018
Members of the Guilford community and over 60 James B. Dudley High School students attended the All Black Everything Symposium and Africana Change Jr. Summit on Wednesday Feb. 28 at Hege Library. The event was organized by the Multicultural Education Department in collaboration with the Black Histo...