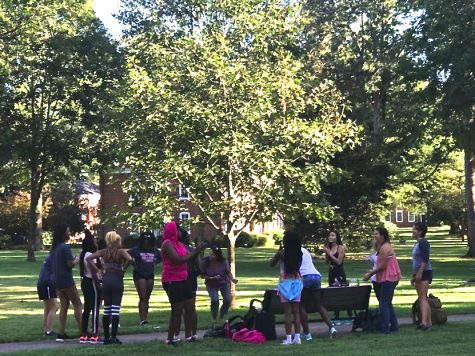 Ramya Krishna and Kristin Smith

September 14, 2019
Got spirit? Guilford's new Cheer and Dance Team sure does, as they exhibited their moves on the quad in front of Founders Hall during the three-week session. The team is full of lively energy preparing to cheer on the Quakers this 2019-2020 academic school year. According to the Guilford Buzz...
Julia Martins De Sa, Staff Writer

September 8, 2017
On Aug. 25, Hurricane Harvey made landfall near Corpus Christi, Texas with a magnitude that hasn't been seen since 2005. The Category 4 hurricane brought 130 mph winds and heavy rainfall to the entire Corpus Christi area, including Port Aransas and Port O'Connor, destroying homes and flooding...