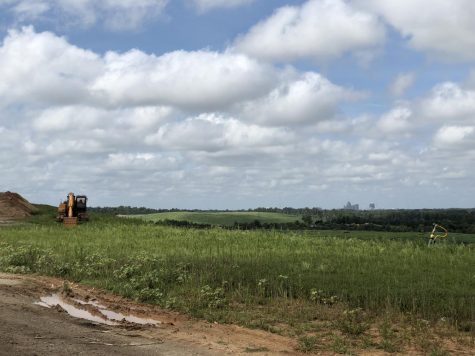 Ben Clark and Caroline Clark, Guest Writers

September 15, 2019
On Monday, Aug. 26, Laine Roberts, a waste education and recycling educator with the city of Greensboro, led a public tour of the city's White Street Landfill, where yard and residential waste is housed from the Greensboro area. The landfill consists of two main phases, the second of which is hidden f...
Olivia Werner, Staff Writer

September 6, 2013
As soon as students left for summer, construction workers invaded campus. Over the course of three months, the school's renovation plans were put into action. The renovation areas include the Joseph M. Bryan Jr. Plaza, Hege Library, Bauman Telecommunications Center, Mary Ragsdale Fitness Center,...