José Oliva, Staff Writer

October 23, 2015
In contrast to the synergy found off campus, Guilford lacks effectiveness on campus when serving refugees.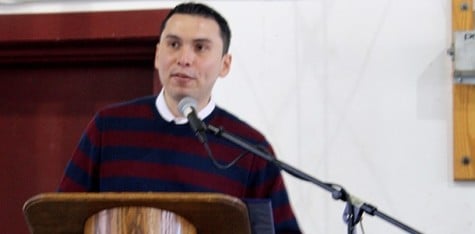 Zachary Lindsey, Staff Writer

February 6, 2015
Irving Zavaleta '08 became the new assistant director of the Multicultural Educational Department starting the Spring 2015 semester. The MED primarily works with people of color and the LGBTQA communities and provides students with educational, cultural and spiritual support. Zavaleta expressed...
Rebecca Dou, Staff Writer

April 11, 2014
Most courses allow students to dip their toes in the water before getting into the core of the class, but in some courses, students can feel like they're thrown straight into the deep end almost from the beginning. Within a day, some classes have students knee- deep in new vocabulary and foreign concepts. For...