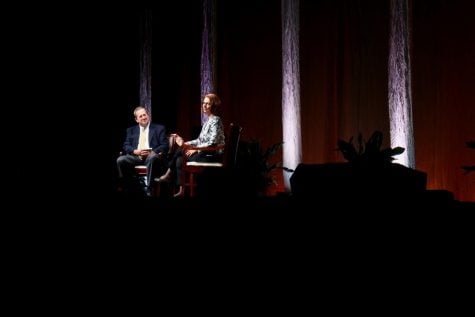 Finn Williamson, Opinion Editor

November 28, 2018
For the third installment of the 2018-2019 season of the Bryan Series, Former Deputy Prime Minister and Prime Minister of Australia Julia Gillard came to speak with the Guilford and Greensboro community. Gillard was elected to prime minister in 2010 and became the first female to ever hold that position. "She...
Praveena Somasundaram, Features Editor

April 13, 2018
Seven years. 10,000 portraits. Photographer Brandon Stanton has traveled the world with the goal of capturing 10,000 portraits. The "Humans of New York" founder spoke about his experience and answered questions with students in a session on Tuesday, April 10, in the East Gallery of Founders Hall. Starting...