Elanna Reber, Staff Writer

December 20, 2019
Currently the clubs at Guilford are one of the only ways students remain active outside their studies. Guilford College offers a variety of clubs such as the Black Student Union, Democracy Matters, Biohazard Ultimate Frisbee, Food Justice Club and The Guilfordian, which are only a few out of the 56 clu...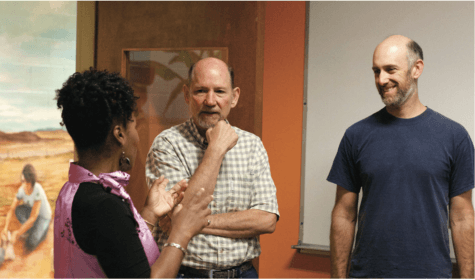 Yunah Kim and Abigail AbantoHollans

September 8, 2017
The sweet aroma of cupcakes and sonorous, upbeat music welcomed Guilford College students and staff to the Multicultural Education Department's welcome back reception. The reception was held on Thursday, Aug. 31, in King Hall and provided about 25 Guilford students and staff with an opportunity...