Roman Raies, World & Nation Editor

January 18, 2019
According to the Migration Policy Institute, the U.S. houses 1.1 million international students, a number greater than any other country. The top position owes to the high-quality higher education system, welcoming culture and relatively open labor market of the United States. However, according to a...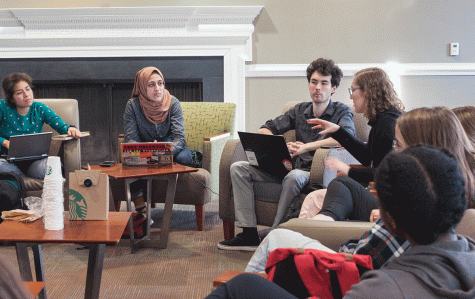 Roman Raies, Staff Writer

February 16, 2018
In 2016, Guilford students Melissa Fourrier, Juliana Evans-Anfom, Maggie Albert, Spencer File and Haya Al-Attar launched the Guilford chapter of Amnesty International, a global organization dedicated to opposing human rights violations. Fourrier initially proposed the idea to peers in her peace and...