Nathan Johnson, Staff Writer

October 29, 2019
A quiet, peaceful place filled with stars, planets and asteroids. If you are like most people, this is how you imagine our galaxy, the Milky Way. Until recently, this seemed to be the truth. However, researchers have discovered traces of cosmic activity that prove our galaxy is more dynamic than we once t...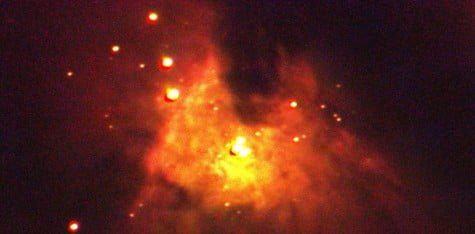 Christianna Van Dalsen, Staff Writer

March 29, 2013
"It's something that everyone knows is there and sees, but it's kind of like a doorway into Narnia," said junior Ruth deButts. "You don't really know what it's about until you get there." With its dreamy air and elusive secrets, Guilford's own Cline Observatory has generated fantasy...