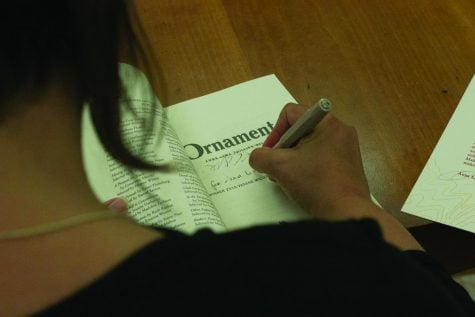 Finn Williamson, Staff Writer

October 6, 2017
On Thursday, Sept. 28, students, teachers and community members gathered in the Carnegie Room of Hege Library, all excited to hear Guilford alumna Anna Lena Phillips Bell speak. Since attending Guilford, Bell has been an editor at several publications, including the American Scientist magazine. She...
Annie Fullwood, Staff Writer

September 4, 2015
A flag is oftentimes considered the core of a country's identity. Whether or not the Confederate flag is part of American identity is still under debate. Since the shooting at the Emanuel African Methodist Episcopal Church in Charleston, S.C., arguments against public and retail use of the flag...