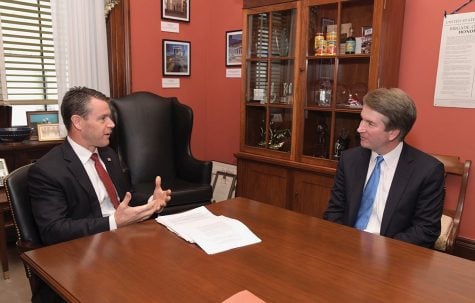 Amber Dubois, Staff Writer

September 28, 2018
Supreme court nominee Brett Kavanaugh thought he had his seat in the Supreme Court secured until a scandal surfaced. A psychologist, Christine Blasey Ford, came forward with sexual assault allegations on Sept. 16. According to Chris Cillizza from CNN, a vote had been set by the Senate Judiciary Committee...
DaeQuan Fitzgerald, Editor-in-Chief

September 28, 2018
Bill Cosby has risen to be one of the most familiar names in American households. His actions have earned him the titles of actor, author, stand-up comedian, musician and as of Tuesday, September 25, convicted sex offender. "I think he got the proper sentence," said junior Juwan Houston. "He...