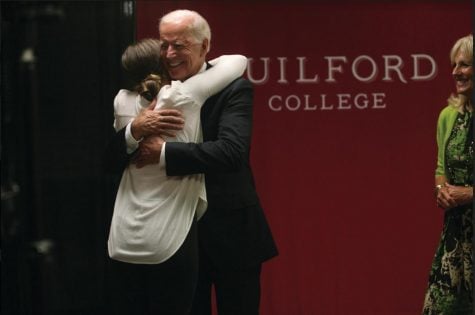 Mae Wood, Abigail Bekele, and Beatriz Caldas

September 22, 2017
"The greatest sin anyone can commit is the abuse of power, and the greatest abuse of power is segregation," said Joe Biden, former Vice President of the United States, at the Greensboro Coliseum last Sunday. On Sept. 17 at 7:30 p.m., Joe Biden and his wife Jill Biden, a career educator and n...
Meghana Iragavarapu, Staff Writer

February 26, 2016
AES, DES, 3DES, RC2, RC6 and Blowfish. These combinations of random numbers and letters are six of the most common encryption algorithms. Everything from the data on SIM cards to your Guilford email is protected by encryption through the conversion of personal electronic data into ciphertext. "Think...