Avi Kumar, Staff Writer

October 8, 2020
At a conference between United States and Sudan officials two weeks ago, the United States discussed the prospect of removing Sudan from the US list of state sponsors of terrorism, as well as providing desperately needed economic aid, if Sudan officialy normalized relations with Israel. This offer has...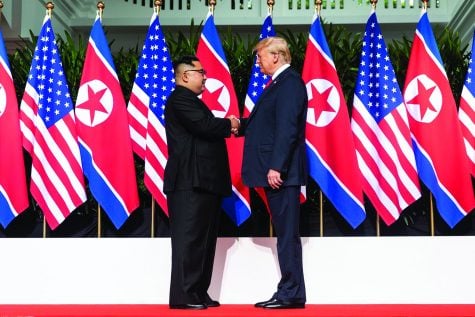 Jake Ramsaur, Staff Writer

September 7, 2018
On August 24, President Donald Trump announced the cancellation of Secretary of State Mike Pompeo's trip to North Korea, due to stagnation in denuclearization negotiations. "I have asked Secretary of State Mike Pompeo not to go to North Korea, at this time because I feel we are not making sufficient...