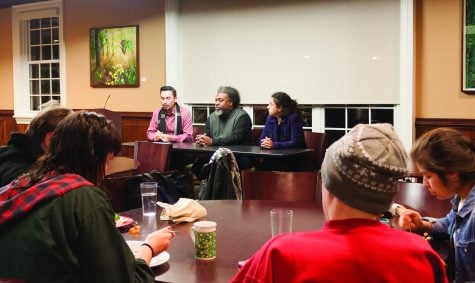 Shania Lao, Staff Writer

December 1, 2017
On Nov. 20, from 6:30 p.m. to 7:30 p.m. in the Gilmer room, the Honors Program and OSLE hosted a dinner and discussion on the topic of immigration justice at Guilford. The speakers in attendance were Associate Professor of English Diya Abdo, Assistant Director of Multicultural Education Irving Zavaleta...
Linda Catoe, Guest Writer

December 6, 2013
Steve's Facebook page "I have tickets for the show. Anybody want them, message me." "I'll take 'em" "I said to message me, not post it in the comment section." "Come on man." "No. Follow private message procedures. You went rogue. Now look at us, having it ...