Roman Raies, Staff Writer

March 16, 2018
Just this year, at least 14 school shootings have occurred in the U.S. By March 8, this totaled to an average of 1.5 shootings per week according to CNN. Compared to other developed countries, the U.S. has an unusually high rate of gun violence. According to the U.S. Center for Disease Control and...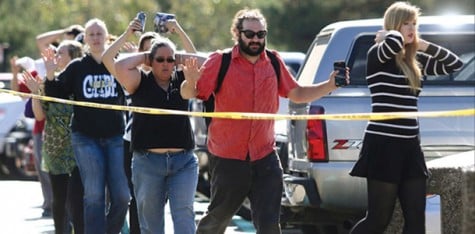 Quinn Johnson, Staff Writer

October 30, 2015
A country that has long supported the constitutional right of citizens to keep and bear arms has a serious illness that does not seem to be going away anytime soon. On Thursday, Oct. 1, just a few hours after 10 students at Umpqua Community College in Oregon were gunned down by 26-year-old Christopher...