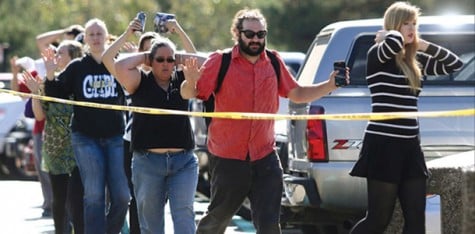 Quinn Johnson, Staff Writer

October 30, 2015
A country that has long supported the constitutional right of citizens to keep and bear arms has a serious illness that does not seem to be going away anytime soon. On Thursday, Oct. 1, just a few hours after 10 students at Umpqua Community College in Oregon were gunned down by 26-year-old Christopher...
Anthony Harrison, Staff Writer

February 8, 2013
Sandy Hook Elementary School Shooting December 14, 2012 On Dec. 14, 2012, Adam Lanza entered Sandy Hook Elementary School in Newtown, Conn. and gunned down 20 children and six adults with a semi-automatic assault rifle before shooting and killing himself. Lanza, who was diagnosed with a develo...