Valeria Sosa, News Editor

February 20, 2015
Robert Reich presentation postponed: The Bryan Series Robert Reich presentation has been postponed due to inclement weather. The event has been rescheduled for Tuesday, April 7 at the Greensboro Coliseum. Tickets from the Feb. 17 date may be used on April 7. However, if you are unable to attend the ev...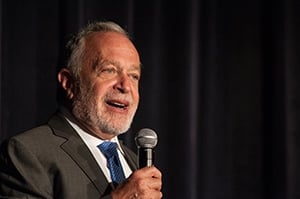 Clare Forrister, Staf Writer

February 13, 2015
Next week, Robert Reich will speak for the Bryan Series on the defining challenge of our time. Most Guilford students, and most Americans, probably cannot identify that challenge. "When does inequality become such a problem for the country that the middle class no longer has enough purchasing power...