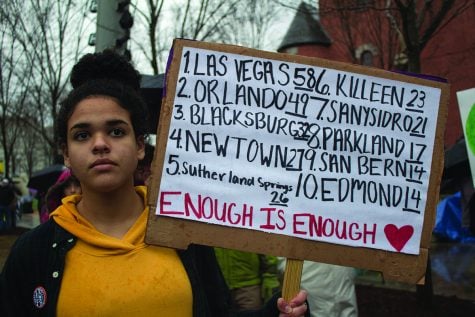 Finn Williamson, Senior Writer

March 30, 2018
Despite the cold rain and snow, a crowd of participants marched through downtown Greensboro on March 24 as part of the March For Our Lives event that occurred in 800 cities across the nation. The Greensboro march was organized entirely by students from local high schools in response to the Feb. 14 ...
Tessa Wood, Staff Writer

February 19, 2016
The Affordable Care Act was signed into law in 2010, giving millions of Americans access to affordable health insurance. What people do not know is that Massachusetts laid the groundwork for the ACA through statewide health care reform years before. "Most people don't pay any attention to politics at all,...