Nathan Park, Julia Martins De Sa, and Jayraj Jonnalagadda

September 29, 2017
Unprofessional. Irresponsible. Reckless. These are among the plethora of unsavory adjectives that come to mind when thinking of Donald Trump's most recent Twitter scandal. On Sept. 13, Trump retweeted a tweet of an edited GIF of Trump swinging a golf ball into Hillary Clinton's back, causing her...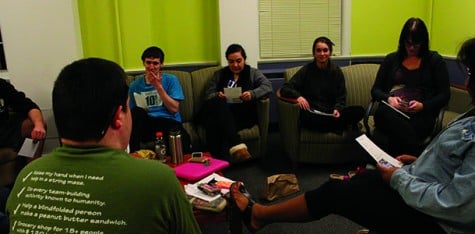 William Bryer, Staff Writer

February 5, 2016
Resident Advisors deserve respect from Guilford College's student body. From guiding students and aiding in their successes to representing resident communities and embodying Guilford's core values, RAs are indispensable members of our community. But some people, mostly students, don't treat...