Delaney Martin, Staff Writer

October 26, 2018
Nearing the end of the season, the women's soccer team is fighting an uphill battle. The team is currently 5-9 overall and 3-5 in the Old Dominion Athletic Conference. "We have been focusing on everyone understanding their roles," head coach Stephanie Webb said. "We have also been focused...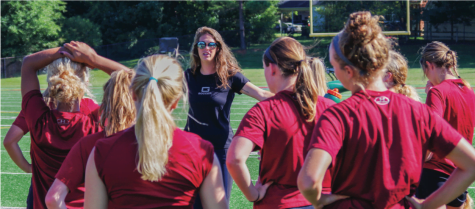 Daezia Rolling, Staff Writer

October 27, 2017
Resilience. The women's soccer team preached the word during their practices and team discussions. The Quakers' goal this season is to succeed in the Old Dominion Athletic Conference tournament. This may become difficult after a rule change from previous seasons where the top 10 teams in the conference...