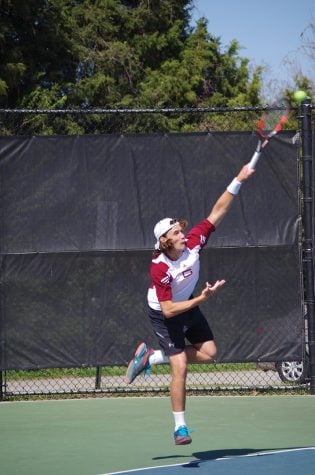 Andrew Walker, Sports and Web Editor

April 20, 2018
The Guilford College tennis teams have had opposite seasons so far. The men's team has a 9-3 overall record and 6-0 in Old Dominion Athletic Conference play. The women's tennis team has struggled with winning this season, only winning one non-conference game in 11 matches. "I've been here...
Andrew Walker, Sports and Web Editor

February 23, 2018
Guilford College men's basketball team beat Shenandoah University in the first round of the Old Dominion Athletic Conference tournament, 89-78. Guilford advances to the quarterfinals on Friday, Feb. 23 and will face Washington and Lee University. This was the second time in four days that Guilford...