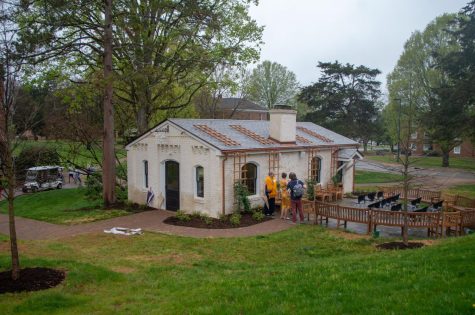 May 2, 2019
Rain did not hamper the heartfelt celebration of both a new establishment at Guilford and the memory of an adored loved one. On Friday April 12, four generations of the Farlow-Taylor family gathered for the dedication and ribbon-cutting ceremony of Rachel's Rose Cottage. A new coffee shop and hub...
Zain Hameed and Brendan Shoemaker

November 30, 2018
2018 has been a significant year for renovations and campus-improvement projects at Guilford, and The Hut is no exception. Located west of Founders Hall, The Hut is currently undergoing renovations and is set to reopen as Rachel's Rose Cottage in April, replacing the house of campus ministries with...