Navya Belavadi, Staff Writer

December 7, 2018
"New study away courses that represent a range of academic interests and opportunities for students and faculty to collaboratively learn together in unique and distinct ways," read an email sent to Guilford students from the Provost's Office. This is what Guilford's faculty projects to offer...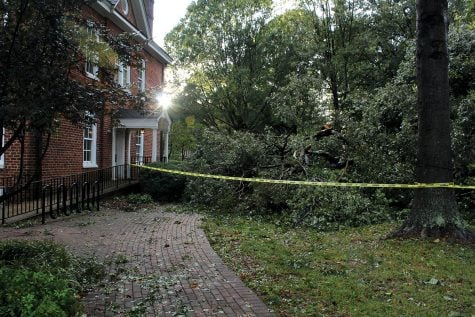 Ashton McKenzie and Ayesha Tahirkheli

November 2, 2018
On Thursday, Oct. 11, Hurricane Michael hit Guilford County as a tropical storm in a wave of high winds and heavy rains, sweeping through the Carolinas until Tuesday, Oct. 16. The unexpected pressure of the Category 4 Hurricane left thousands of homes and facilities without power for days, forcing schools...